Videos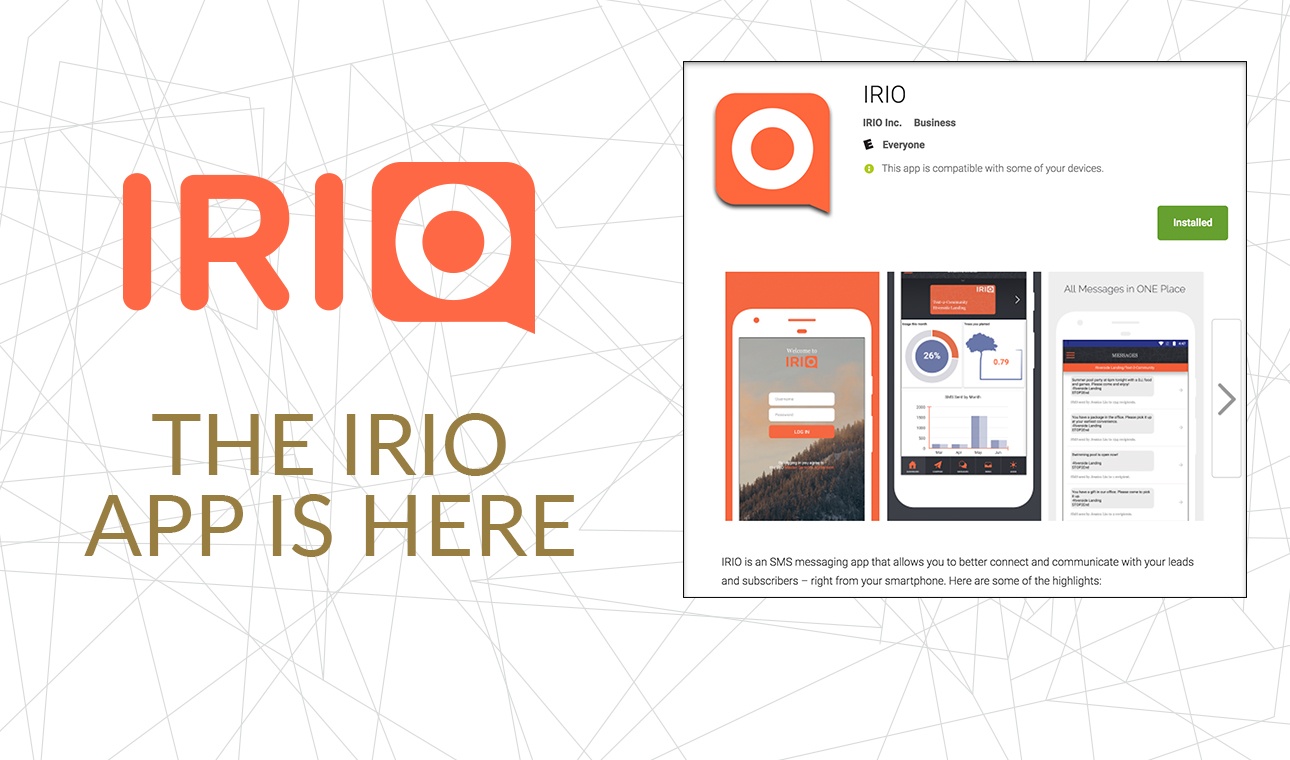 The NEW IRIO app introduction
View the entertaining introduction of our new app. Available on the Apple App Store and the Google Play Store
IRIO Commercial
Texting Changes Things
SMS for Nonprofits
See the difference SMS make for giving and receiving donations.
SMS/MMS for Retail
Discover the numerous uses for SMS/MMS in Retail
Ten for One: The Giving Trees
Learn about IRIO's mission to plant life-sustaining trees for impoverished people around the globe.
A Better Way to Reach Customers
Learn how SMS/MMS stands apart from email and social when it comes to engaging your audience.
SMS/MMS for Multifamily
Learn why your property should be using SMS/MMS technology.
How Non-Profits Can Boost Giving
Text messaging offers the fastest and most reliable way for donors to give.
Pokemon Go | Problem or Solution for Student Housing?
The Pokemon Go craze can teach us a lesson about using mobile creatively.
Retail TouchPoints Feature
Learn more about our Retail TouchPoints homepage feature.
NAA Education Conference Recap
A recap of our experience at the 2016 NAA Education Conference & Exposition.
Let's Plant Some Trees Together
We have a goal for this year's NAA Education Conference & need your help!
Plant With Us at NAA
The NAA conference is coming up, and we have exciting plans for our multifamily friends.
Consumer Decision Making
Understand the three competing factors in consumer decision making.
GRMA Executive Leadership Forum - IRIO Recap
Three takeaways from the GRMA Executive Leadership Forum that are critical to business success.
Is SMS Making A Comeback With Retail?
Learn why retailers are turning to SMS more than ever before.
The New IRIO
With IRIO, texting now changes things …and not just for businesses. Watch to learn how.
The Most Effective Way to Reach Millennials
Explore what works and what doesn't when communicating with the Millennial consumer market.